P2PS PASSED KYC
P2PS is KYC Compliant.
25% bonus till Apr 30, 2018
07
Days
01
Hours
39
Minutes
04
Seconds
P2PS Token Explainer.
ROADMAP
Incorporation of Innovative Solutions International.
February 16, 2010
Innovative Solutions International Inc. was incorporated first as LLC and subsequently as a Corporation.
Push System Platform
March 1, 2010
Secure, interference-free, push system platform development started in early 2010.
Extensive R&D
January 1, 2014
After completion of the fully functional system, extensive Research & Development was conducted – Government, Banking, Education, etc. – early 2014 and late 2017.
P2P Solutions Foundation
September 1, 2017
Plans for P2P Solutions Foundation were finalized with the goal of integrating the fully functional, ready-to-market, secure, interference-free, communications system platform with the Blockchain.
Start of ICO Phase 1
December 15, 2017
End of ICO Phase 1
February 28, 2018
Start of ICO Phase 2
April 2, 2018
End of ICO Phase 2
May 31, 2018
Blockchain Integration Starts
May 31, 2018
Replace Licenses With Tokens
December 31, 2018
Replace Licenses With Tokens
Transition All Users to Blockchain
March 31, 2019
With passage of time, less # of P2PS Tokens are bought with same ETH
Comparison of P2PS price proportionate to Bitcoin price
TAM=Total Available Market; SAM=Serviceable Available Market; SOM=Serviceable Obtainable Market.
Phase 1 prices until Apr 01, 2018 on all your token purchases.
Phase 2 prices from Apr 02 to May 31, 2018 on all your token purchases.
We are an ongoing development since 2010. Therefore, for the purpose of the ICO soft cap has been kept at an equivalent of $75,000.

The hard cap is 136000 ETH or approximately $50 Million at an average of $370 per ETH considering the tokens given away as bonus at an average of 20% of the 50 Million tokens put up for sale.
P2PS Reviews in Leading News Channels
MEET OUR TEAM
We have a highly motivated diverse team with a strong background, whose goal is to make a difference in global decentralized, secure and interference free, Peer-to-Peer Communication Systems platform.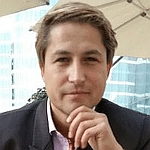 David Drake
Advisor & Director on the Advisory Board.
Founder & Chairman, LDJ Capital, has 50+ global directors and family office partners with
$1.5 trillion
in assets.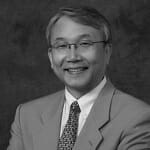 Ken Tachibana(日本人)
Technical & Finance Specialist PLUS Advisor on Advisory Board.
Founder-Intelligence Capital. ICO of Things: For Top 1% Provides Seed & Pre-sales Funding, Global ICO, Japan ICO and Post ICO.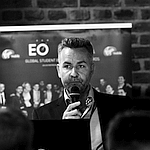 Ian Scarffe
Blockchain – Business Ambassador/ Consultant/ Strategist + ICO Advisor
Serial Entrepreneur, investor & consultant with valuable insight into every working aspect of organizations.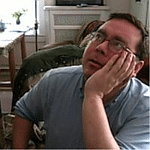 mike shokin
Chartered Financial Analyst. Advisor on Advisory Board.
Corporate finance, Bitcoin, Blockchain derivatives; equity research analyst at ING Barings & teaching at NYU. Advanced degrees in finance – Baruch College, New York and SOAS, London.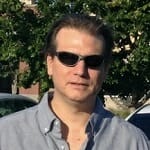 Sean Brizendine
Blockchain Specialist PLUS Advisor on the Advisory Board.
Advisory Board Member of several successfully funded ICOs, associated with Blockchain since its very early days.

Dennis O'Neill
Advisor on Advisory Board.
Venture Capitalist, O'Neill Capital Advisors. Director/Strategic Partner to 3 of the largest Family Office Communities.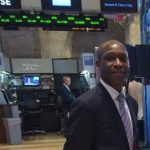 Kenneth A. Goodwin Jr.
Advisor on Advisory Board.
U.S. White House Business Council/Business Forward member, Senior Managing Principal, Jeanensis Capital Markets. Adjunct Professor of Corporate Ethics, Fraud and Forensic Investigations.
Vladimir Nikitin
Advisor on Advisory Board.
TOP ICO ADVISOR | CEO | BLOCKCHAIN | CRYPTO Expert (TOP-5 on ICObench) | Experienced in the field of Law, Finance, Internet Technologies for over 10 years.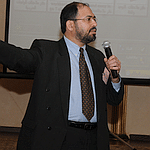 Jameel A. Shariff
Chief Executive Officer & Council Member
Serial Entrepreneur, Co-founder & CEO Electronic Learning Inc. (2004) & Innovative Solutions International Inc. (2010)
Dr. Waleed AlOriny
Chief Operating Officer & Council Member.
BS in Computer Science (CS), MS in CS. Doctor of Philosophy (PhD) in Systems Engineering, University of Reading, UK.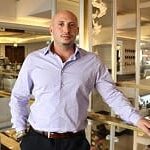 Sean Kirtz
Fintech Solution Architect & Marketing Specialist.
Founder of CloutNetwork, XWS & a recognized entrepreneur. BS Software Engineering Magna Cum Laude, Blockchain, Florida Atlantic.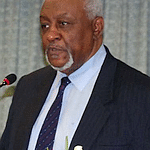 Amos Henry Jr.
Chief Business Development Officer & Council Member. Involved in promoting multi-million dollar business opportunities globally. Currently in Middle East.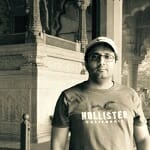 Ben M. Seger
Chief Technology Officer.
Serial Entrepreneur, Technology Leader and Inventor of Several Technology Solutions on Various Platforms.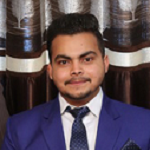 Jatinder Kumar
Marketing Manager
Bachelor of Technology (B.Tech.), Mechanical Engineering. MBA in Business Administration and Management. Mittal School of Business.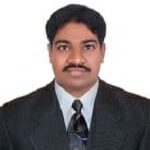 A. Manikfan
Project Manager.
Has been involved as a consultant with large financial institutions such as HSBC and Citibank managing their IT infrastructure, etc. for the last couple of decades.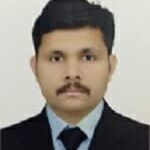 Shino Thomas
Project Engineer.
Hands on extensive work experience of over 10 years in both Telecommunications and IT projects in multi-national, multi-cultural environments.
WHERE TO BUY AND STORE P2PS TOKENS
The P2PS tokens can be procured during ICO directly from P2P Solutions Foundation.
After acquiring the P2PS tokens, you can deposit them into an ERC20 standard token wallet such as MyEtherWallet, Meta Mask, Mist, Parity, Imtoken, etc. One of the many reasons you may want to acquire and hold the P2PS tokens is for use on the secure peer-to-peer proprietary network platforms other than to trade on crypto-exchanges.
to subscribe please send an email.
Thank you for visiting our website and for your interest in P2P Solutions Foundation's P2PS Token.